Outstanding Taichung Industrial Innovation Award -Technological Innovation
2019-12-09
Congratulations to LONG Automatic Machinery Company for being Rewarded with 「Outstanding Taichung Industrial Innovation Award -Technological Innovation」!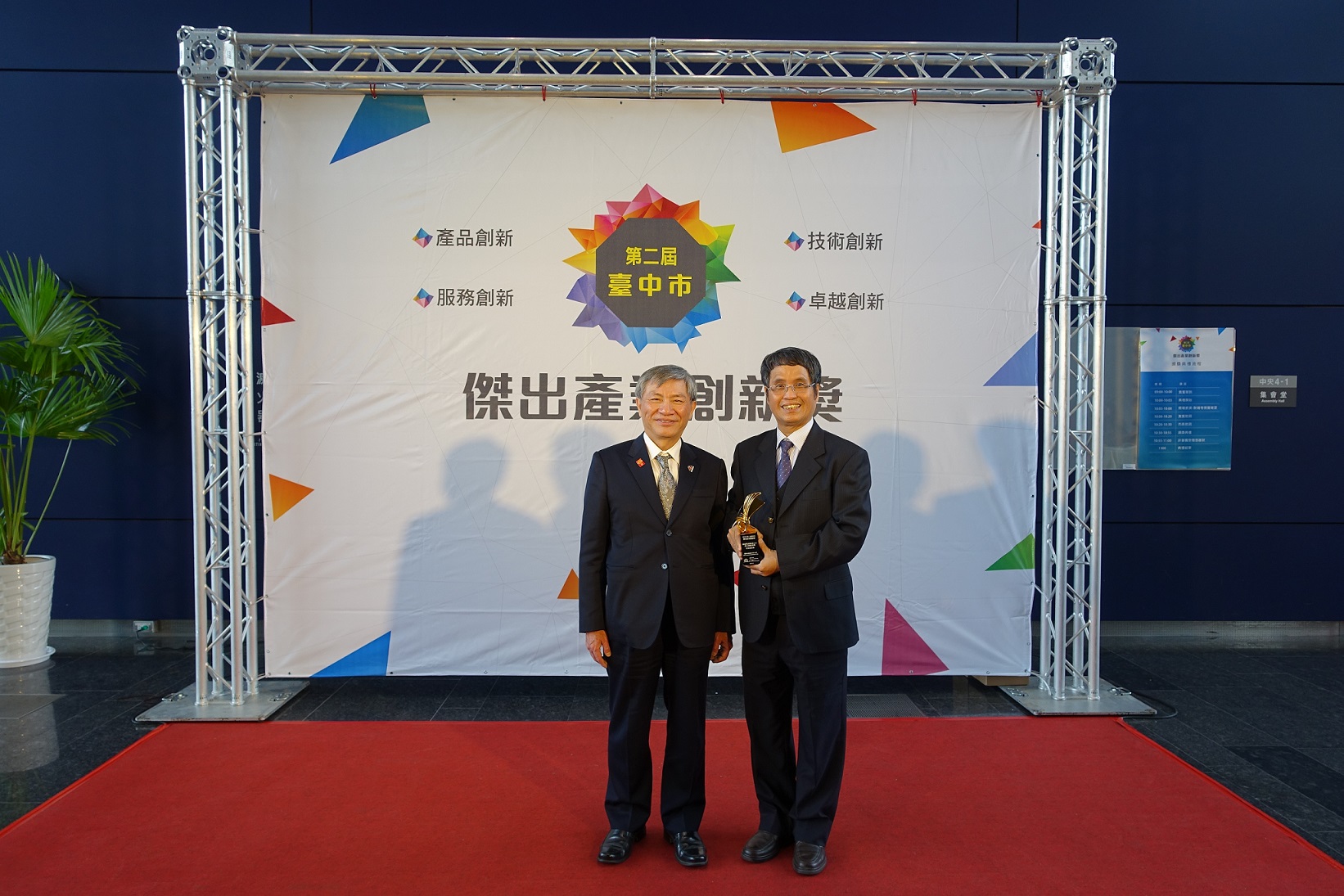 20 companies has been rewarded with Taichung industrial innovation awards
The selection of Taichung Industrial Innovation, held by Industrial Development and Investment Promotion Committee of Taichung City, had selected 20 companies from 48 contestants and 50 products. The awarding ceremony held on 26th of February, and was awarded by Zhang Kuang-Yao, vice mayor of Taichung City. In the ceremony, he encouraged companies to create innovative ideas in to the company and generate a virtuous circle. Moreover, Taichung City government will support the ideas which promote industrial development.
The awarding ceremony held at the City Hall, including Vice Mayor, Zhang Guang-Yao, Bureau of Civil Affairs, Tsai Shi-Yin, specifically members of the Economic Development Bureau, Jiang Zhen-Wei, general director of industrial policy, Huang Wang-Xiu, deputy director of the Industrial Technology Research Institute, Fu Ru-Bin, Taichung Industrial Innovation Association, Lin Ming-Huang, and various representatives from companies in Taichung. Nearly 200 people join the activities.
Zhang Guang-Yao said that Taichung economic development must rely on the efforts of enterprises, through the accumulation of enterprise innovation and share innovative ideas. If the ideas are good compared with other firms, they will drive the development of excitation power.
He noted that he has presented the computer network classroom teaching in 1987, and was rewarded by EDB. 2 years later, the Ministry of Education, which provides that all school computer classrooms must use this kind of products. His expected to use the award-winning ideas as a model for the government to promote and encourage businesses to follow up and learn from each other, which form a virtuous circle of innovation.
General Director of Taichung City Industrial and Commercial Development and Investment Policy for the Advancement, Huang Wang-Xiu said, "the registration business of the Second Outstanding Taichung Industrial Innovation Award has doubled compared to the first session, which not only reflects the attempt of innovation Taichung's industries, but also shows the continued to progress of industries.
Huang Wang-Xiu also said that except for the recognition of industry innovation award-winning businesses, this award hopes to establish a model for industrial innovation, connects juniors and seniors in the industry, and creates high-quality industrial environment together. They will continue to hold selection activities, and even expand the scale of it in the future, which appeal more companies to join the era of innovation.
Award-winning companies are, "Product Innovation Award" three wind food industry (shares) companies, food companies in Taiwan Sun Tong, Taiwan Nano Plant Biotechnology (share) the company, Jinlong Jun science and technology (stocks) company, joy of spring (shares) the company, rich farming refined fertilizer (shares) company, Moritake Co., PINNACLE MACHINE TOOL company, Jing Hui enterprises Ltd.; "service innovation Award" three feathers building materials company, Vernon disabilities food (share) the company, fruit Cultural & Creative Co., Fu Hua human resources management consultants (shares) the company; "technology innovation Award" giant gull technology (stocks) company, Funaicare (shares) the company, Ding giant News Corp., LONG Automatic Machinery, Co., Ltd., Yao Ling photoelectric (shares) the company; "outstanding innovation" Taiwan cherry (shares) company, set-chuen plastic industry (shares) companies.
Translated by Lin, Yu-Pei
Article source: Yam News, Feb. 26th, 2016
http://mobile.n.yam.com/m/news.php?id=20160226575754